Car Servicing for all Makes of Vehicle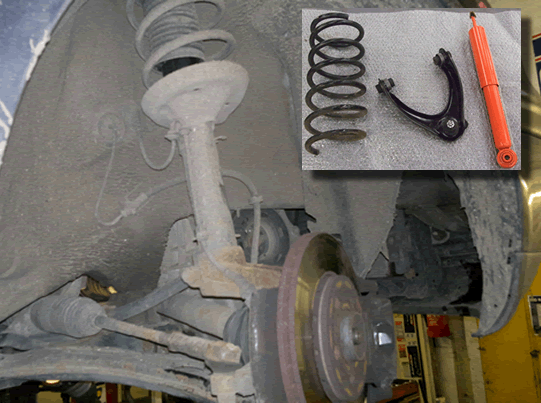 Are you tyres wearing unevenly?
Has your vehicle ride changed?
Does it look unlevel when parked?
A modern vehicles steering and suspension comprises many different components which, during the course of normal use become worn. This can result in knocking and banging over uneven surfaces, and in the case of springs and shock absorbers, can make the vehicle unstable and increase braking distance by up to 20%. All components are replaceable, and in most instances can be done within an hour.
The role of shock absorbers?
Under normal conditions, the springs support the body of the car evenly by compressing and rebounding with every up-and-down movement. This up-and-down movement, however, causes bouncing and swaying after each bump and is very uncomfortable to the passenger. These undesirable effects are reduced by the shock absorbers.