Car Servicing for all Makes of Vehicle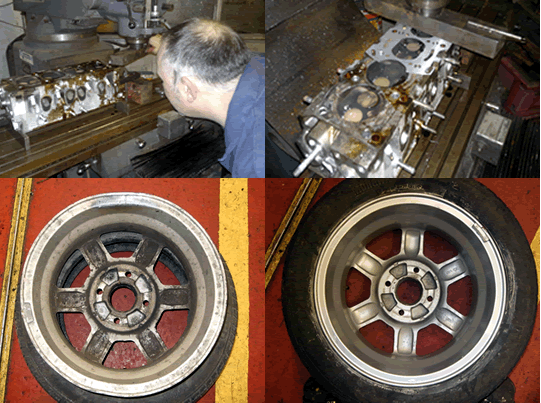 What engineering do we undertake?
We are able to carry out a range of engineering tasks on site. This includes welding of aluminium and stainless steel, re-build and resurface of cylinder heads and manufacture of custom items. This is not limited to automotive applications; just about anything metal can be made or repaired. Alloy wheels can also be straightened and refurbished if required.
Did you know at Thame One Stop Auto Centre we can get your chipped or damaged alloys looking like new for a fraction of the cost of replacing them?
We use advanced techniques to rebuild lost metal and protect them so they stay looking like new for longer.
Call in today for a quote.