Car Servicing for all Makes of Vehicle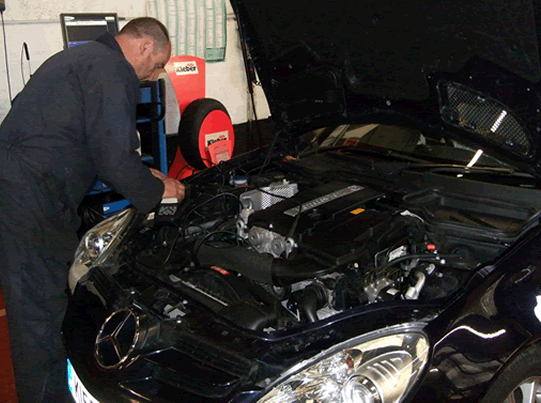 At some point during the life of a vehicle something is likely to go wrong with one of the many electronic systems. The annoying warning light on the dashboard is sometimes the only indication of a fault of some sort. We are able to carry out diagnostics and repair on all vehicles using our modern tech-centre. So whether it's engine management, A.B.S or any other vehicle electronics, give us a call.
What to do if the engine warning light is on?
Don't panic, find a safe place to park the car and follow these steps if they do not contradict your vehicle handbook:
Turn off the ignition for at least 5 minutes
Restart the vehicle
If the fault light persists, either permanently or intermittently, we would advise you to pop in to Thame One Stop for a diagnostic check.
Continued use of your vehicle with any of the warning lights illuminated may lead to damage.